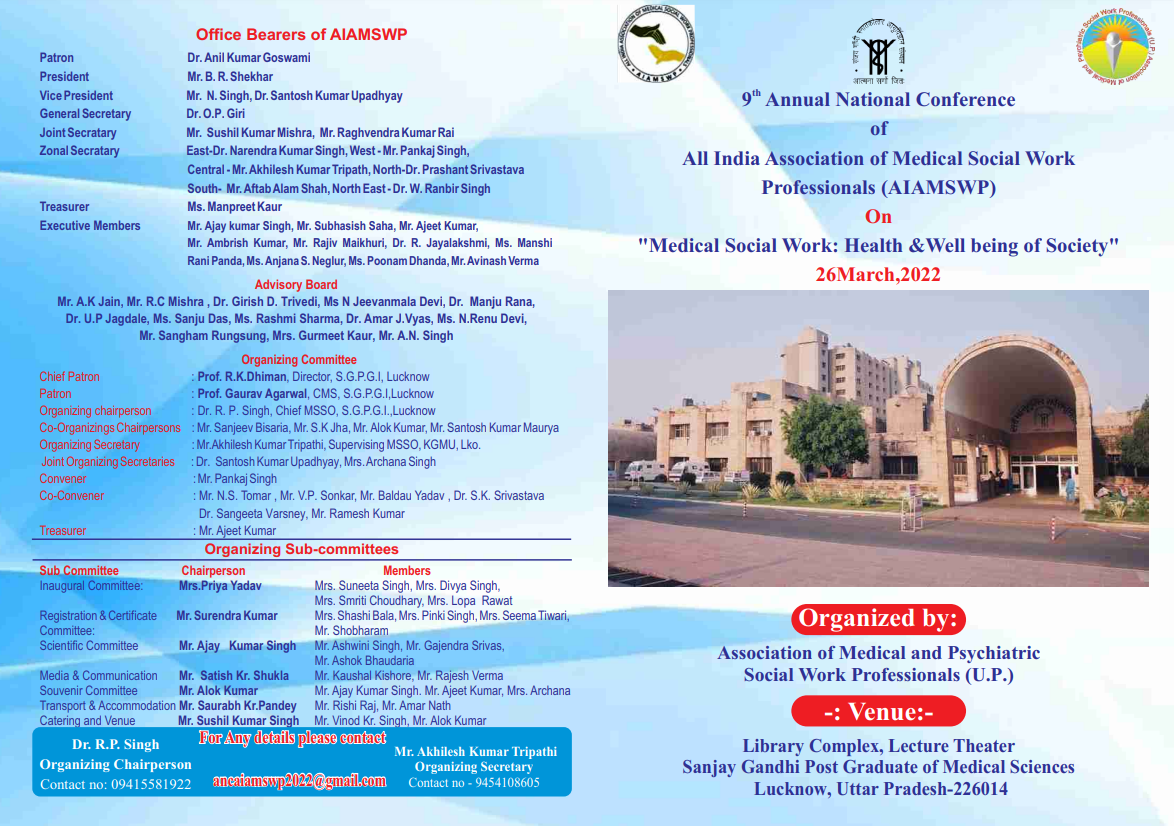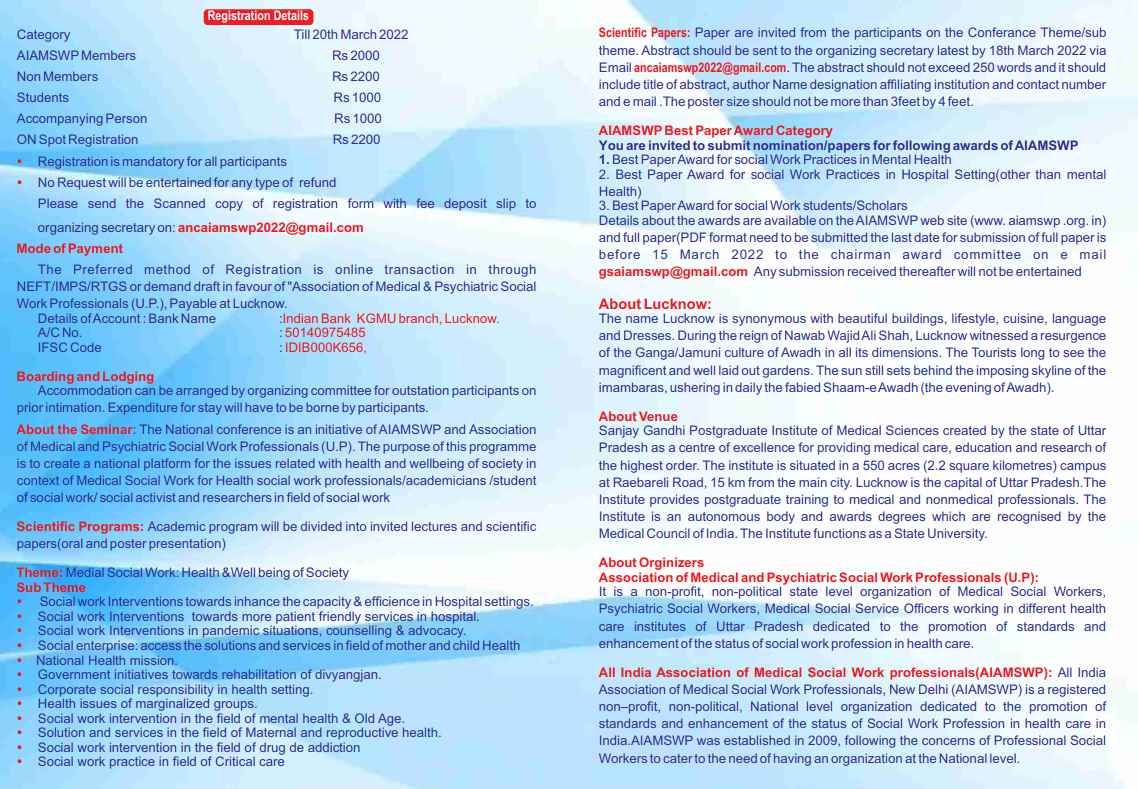 Dear 
AIAMSWP members/Social Work Professionals/ Social Researcher,
Greetings from AIAMSWP!
It gives me immense pleasure in
inviting you for the 9th Annual National Conference
of All India Association of Medical Social Work Professionals on
"Medical Social Work : Health & Well being of Society"
, scheduled to be held on
26th March, 2022
at Sanjay Gandhi Post Graduate Institute of Medical Sciences Lucknow, Uttar Pradesh -226014. It will be organized by the Association of Medical and Psychiatric Social Work Professionals (UP).

We request you to participate actively in this National Conference and also spread information among your colleagues and friends for their participation.
For more information please find the attached Conference Brochure.
With warm regards,
Conference Brochure
Online Registration Form 

With warm regards,

Akhilesh Kumar Tripathi,
Organizing Secretary,
AIAMSWP