I

ndian

J

ournal of

H

ealth

S

ocial

W

ork
AGGRESSION AND SUBSTANCE USE DISORDER IN ADOLESCENTS: IN CHANGING ERA
ABSTRACT

Background Aggression is a word used daily to characterise the behaviour of others and perhaps even of ourselves. Aggression as behaviour is intended to harm another individual who does not wish to be harmed. With an ever growing population, aggression is one of the major issues faced by many youngsters these days. This vigoursly attributes towards teenagers' consumptions of drugs leading to aggressive behaviour and to control it as well.

Aim: To know the association between aggression and substance use disorder.

Conclusion: Substance involvement is a critical factor in the assessment and treatment of youth aggression. Despite high levels of need, adolescents with aggression and comorbid substance use tend to be underserved. Several interventions have been developed that are effective in reducing aggressive, delinquent behaviors and substance use. Treatment is most likely to be effective when it addresses dysfunction and risk factors across multiple domains (e.g., individual, family, school, peer systems).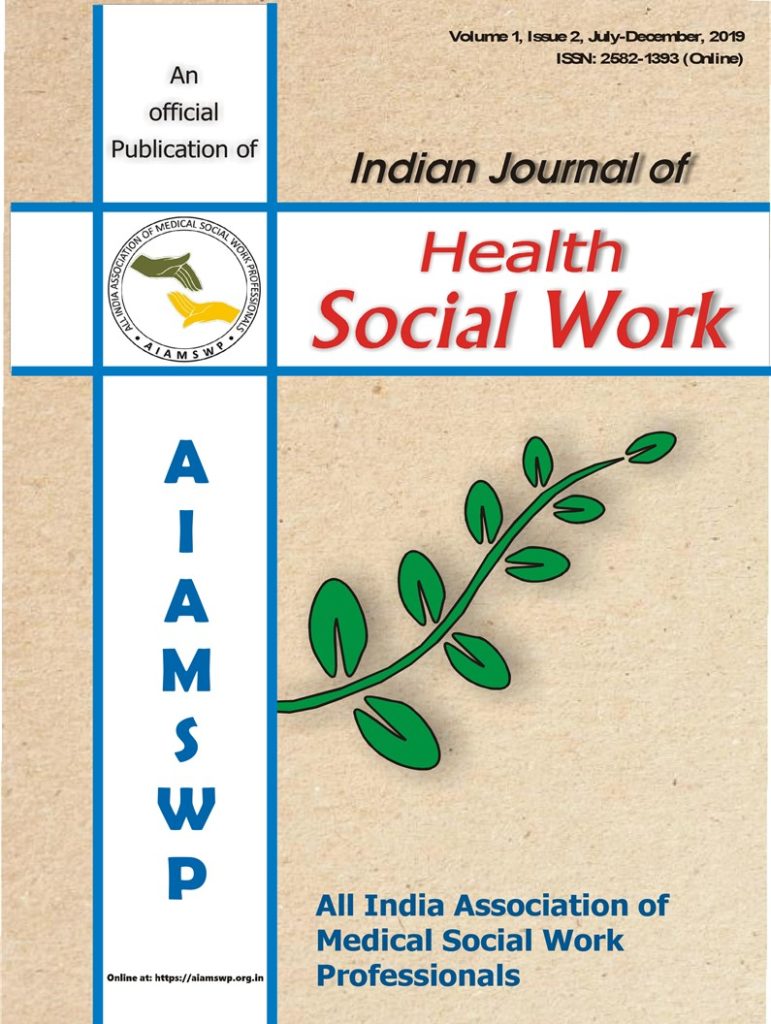 It's a matter of great pride for me that All India Association of Medical Social Work Professionals is launching first issue of "Indian Journal of Health Social Work" on the auspicious occasion of 6th Annual National Conference of AIAMSWP, 2019.