I

ndian

J

ournal of

H

ealth

S

ocial

W

ork
PERCEIVED SOCIAL SUPPORT AND EGO RESILIENCE IN SCHOOL GOING ADOLESCENTS: A GENDER BASED STUDY
ABSTRACT

Background –
Adolescence stage is a confused stage. At this stage for adolescent there is need of detachment from parents but on the other side there is also a challenge to be independent from parents. Person's physical and mental health can be maintained through perceived social support and ego resiliency. It refers to the ability to adapt to constantly varying situations and regulate emotions effectively.

Aim-
To assess and compare the perceived social support and ego resilience among the school going adolescents.

Method-
The present study included 240 adolescents who were the students of the class 10th, 11th, and 12th grade of Delhi public school Rajnandgoan Chhattisgarh India. Male and female students were selected randomly from each grade. The sample included 120 female adolescents and 120 male adolescents. Multidimensional Scale of Perceived Social Support and Ego- Resilience Scale were used for the assessment of socio-demographic and clinical details of all the adolescents.

Results-
This study found that female has more perceived social support and ego resilience as compare to male and has positive correlation with school going adolescents.

Conclusion-
The perceived social support is directly proportional to ego resilience. In female social support is better than male as a result of this ego resilience is also better in female as compare to male.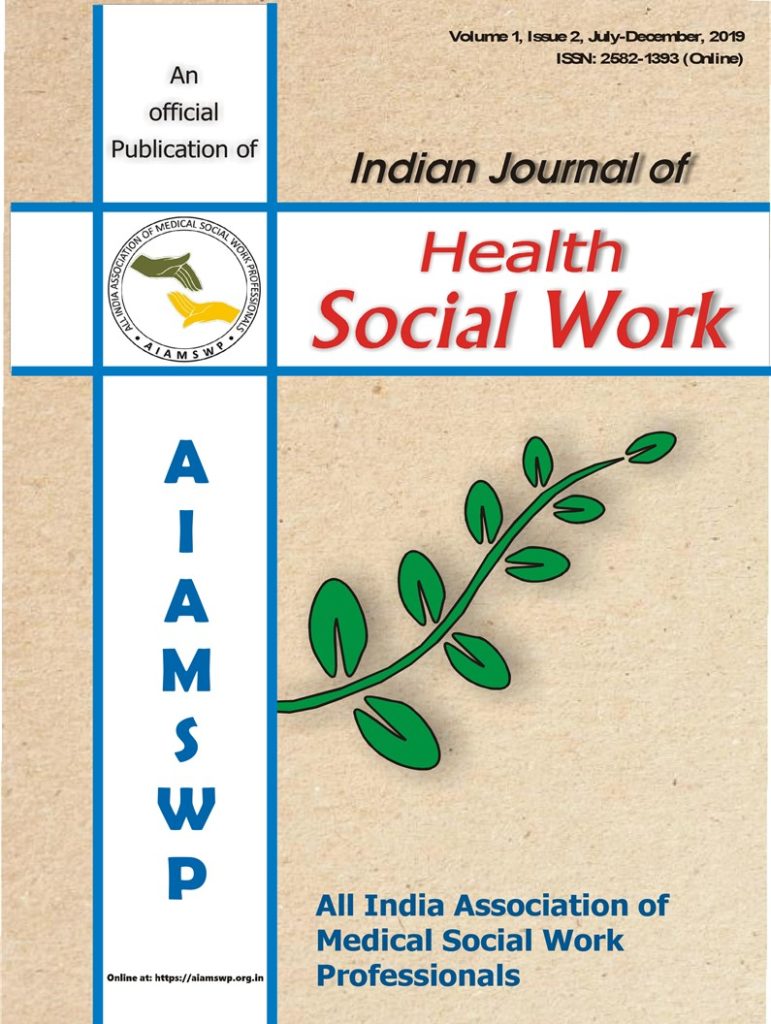 It's a matter of great pride for me that All India Association of Medical Social Work Professionals is launching first issue of "Indian Journal of Health Social Work" on the auspicious occasion of 6th Annual National Conference of AIAMSWP, 2019.