I

ndian

J

ournal of

H

ealth

S

ocial

W

ork
INTERACTION PATTERNS IN THE FAMILIES OF INDIVIDUAL WITH CANNABIS DEPENDENCE
ABSTRACT

Background:
Cannabis dependency is often due to prolonged and increasing use of the drug. Increasing the strength of the cannabis taken and an increasing use of more effective methods of delivery often increase the progression of cannabis dependency. Interaction pattern in a family has been found critical tasks in keeping family development, system and well-being as well as maintaining its integrity.

Aim:
This study was planned to see the family interaction pattern of individuals with cannabis dependence in Indian setting.

Method:
The study was a cross sectional, hospital based and the samples were selected through purposive sampling technique. This study was included 30 individuals (patients diagnosed with cannabis dependence as per ICD -10) and 30 individuals from family of normal controls (i.e., a family without any cannabis dependence member). Age, education and family income matched with either group.GHQ-12 & Family Interaction Pattern Scale were applied on all the selected individuals in the study.

Results and Conclusion:
Dysfucntional interaction was found in the domains of "reinforcement", "social support", "roles", "communication", & "total FIPS" in the families of individual with cannabis dependence as compared to families of normal controls.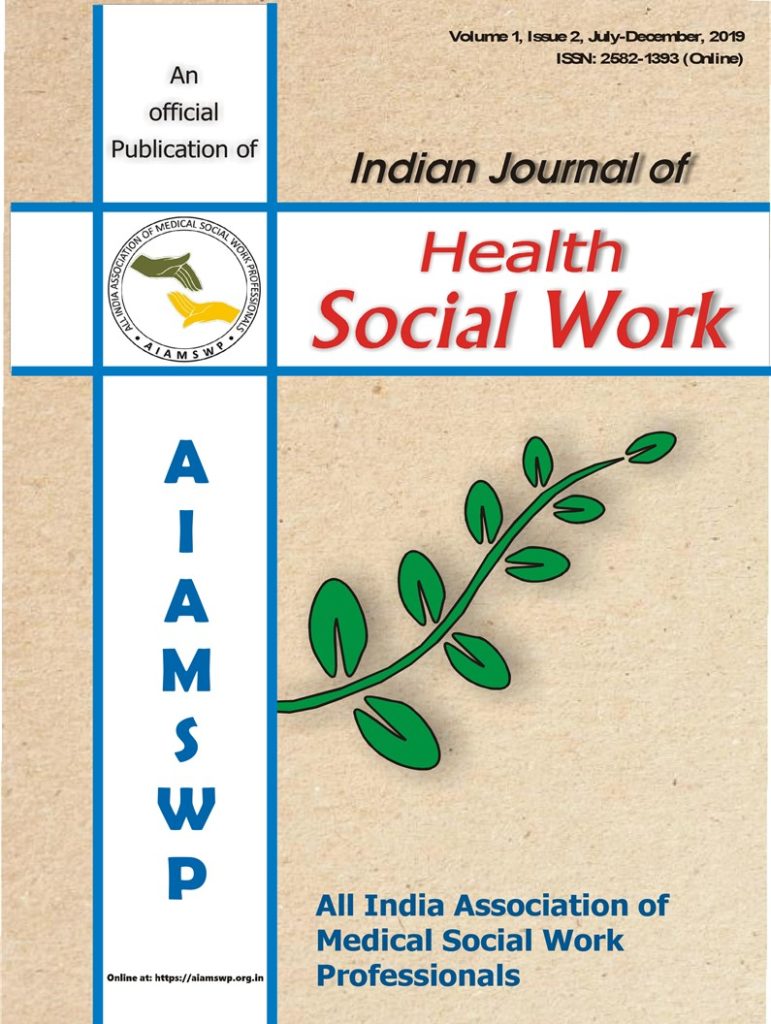 It's a matter of great pride for me that All India Association of Medical Social Work Professionals is launching first issue of "Indian Journal of Health Social Work" on the auspicious occasion of 6th Annual National Conference of AIAMSWP, 2019.