I

ndian

J

ournal of

H

ealth

S

ocial

W

ork
SOCIAL WORK HEALTH AND WELLNESS
Narendra Kumar Singh
Chief Editor
BACKGROUND
In the period when our Medical Social Work
professionals were putting their best foot forward
in all aspects of medical setting contributing in
patient health care in the medical set ups all over
the country. There came in, the idea to bring up
a platform for the recognition for our Medical Social
Work professionals and improve the professional
competence in the country.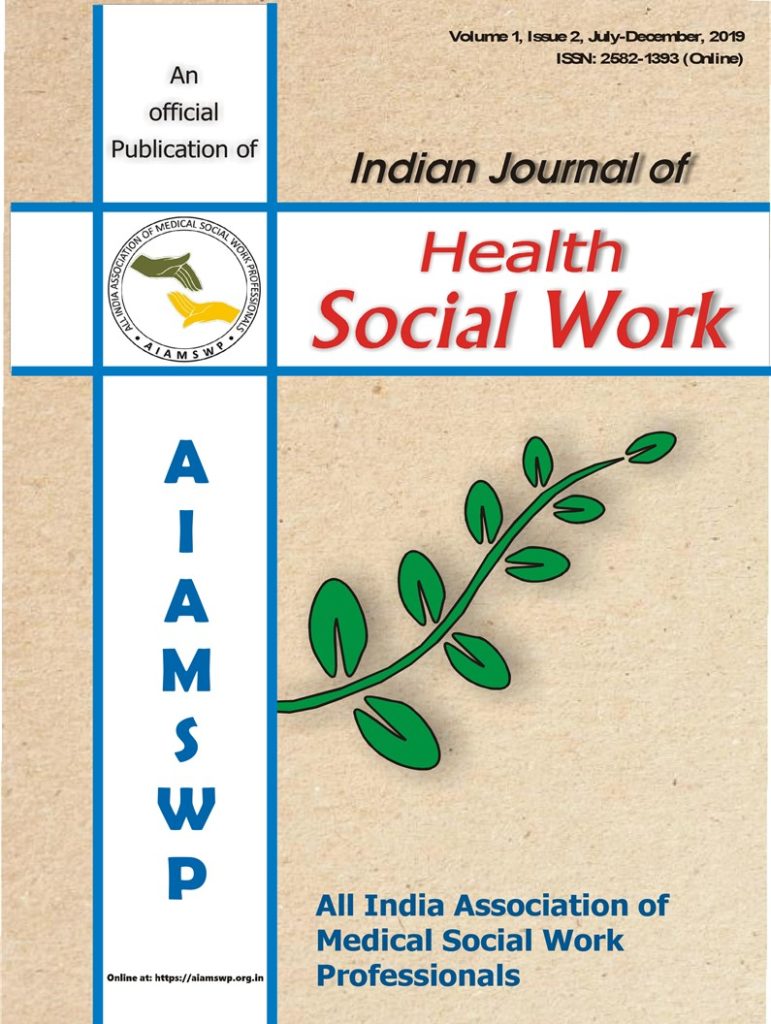 It's a matter of great pride for me that All India Association of Medical Social Work Professionals is launching first issue of "Indian Journal of Health Social Work" on the auspicious occasion of 6th Annual National Conference of AIAMSWP, 2019.